Impact Hub is about solving societal issues through entrepreneurship. We are a global ecosystem (50+ locations) where 'impactmakers' find the workspace, the people and the support programs to take an 'idea' to 'impact'.
"We initiated the Investment Ready Program in The Netherlands because we believe that scalable solutions can have a huge impact across the world, but impact doesn't just come from a proven technology…, it is built on a strong team, committed stakeholders, thorough strategies, solid plans and conscious funding. We have the experience and relationships through which we can contribute these elements. We are both excited and honoured to be able  to work with some of the top impact ventures in The Netherlands." (Thomas Vaassen, co-founder Impact Hub Amsterdam)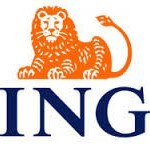 Entrepreneurship is the basis of Dutch economic success. Traditionally we are the bank for entrepreneurs. That is why we suppport entrepreneurs who are starting and growing their venture and why we also initiate activities to offer entrepreneurs prospect for further success.
DOEN financially supports initiatives working towards a green socially inclusive and creative society for a better world.